Reliability and Uptime
iCabbi uses Amazon Web Services (AWS) to drive our dispatch system and associated applications. Our hosted solution essentially delivers resources and data to you over the internet without the need to store your data locally or rely on the computer resources you work from.
The term "Cloud Computing"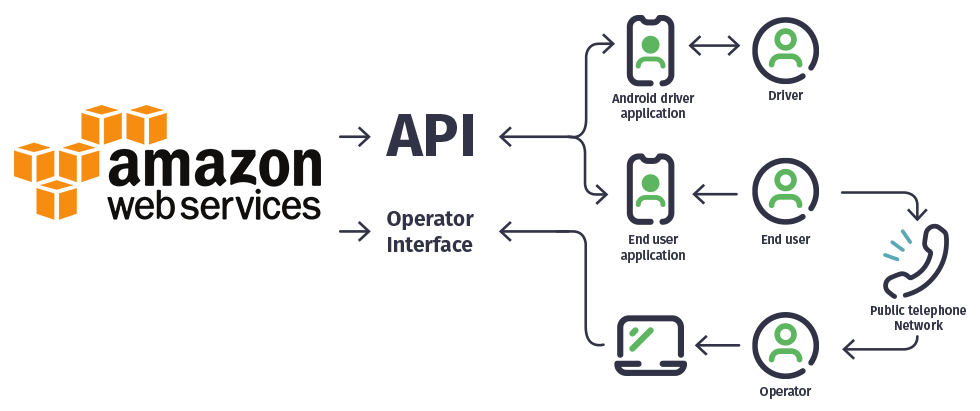 refers to extremely powerful servers that are located in various geographical locations in the world which host, process and deliver your data. If you have an email account with an email provider like Hotmail, Yahoo or Gmail then you have been using Cloud Computing already.
By using Cloud Computing, we can tap into a very powerful infrastructure that enables our dispatch software to run at instantaneous speeds. We provide you with this highly stable and reliable infrastructure so you don't have to keep your own on-site servers and backup systems.
At iCabbi, we're open about our up-time. Check it out here…