Business Management Tools Delivering Vital Business Insight
Manage and act upon real-time business intelligence data.
iCabbi is the chosen partner of proactive, forward thinking business owners. Our solutions are designed to strengthen your competitive edge.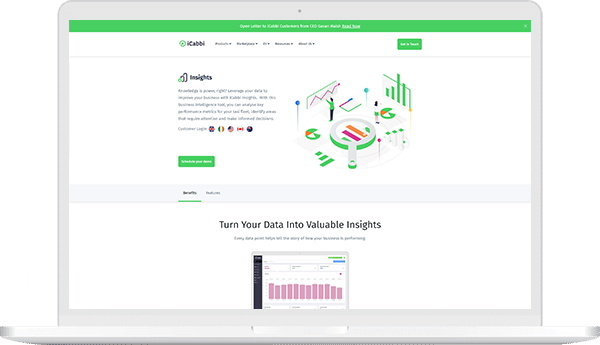 Key Features
Connect directly to the data
Leverage information quickly
Drag and drop to create dashboards and reports
Full visibility and control of your business, focus on the information you need to drive up operational efficiency
Key Benefits
No expensive setup costs
No software to download
No painful data extraction
No complicated training
No hardware required
No limits on what you can explore
With iCabbi Insights, everyone can answer their own questions and make more informed, data-driven decisions.
To discover the 8 Key Questions to Ask Before You Buy, download our free buyer's guide now.
For more information call 01623 44 22 11 or email enquiries@icabbi.etgl.co.uk.