Resilience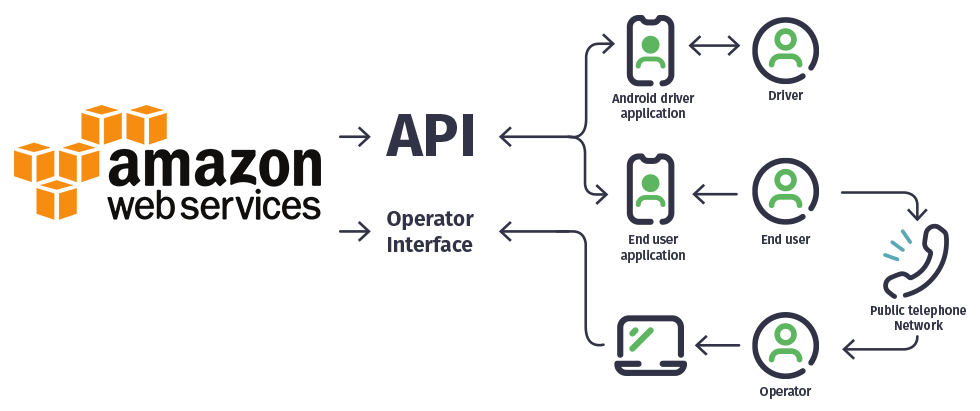 iCabbi is hosted on the Amazon Web Services (AWS) platform
World leading reliability and protection for reassurance
Accessibility anywhere, anytime
At iCabbi, we're open about our up-time, check it out here.
Security in the Cloud
Built on AWS, our taxi dispatch systems include military-grade perimeter control and natural boundary protection. The servers are protected by Amazon-managed firewalls and 128-bit SSL encryption, the same standard used by financial institutions.
Direct access to our application servers is restricted, with traffic routed through Amazon-managed load balancers with 128bit SSL for authentication/logins. We use IPTables firewall on each server, allowing whitelist-based access and effective DDoS attack mitigation.
Military Grade Security by Amazon's AWS
Our database sits behind an additional firewall which is also managed by Amazon. This firewall is setup to allow connections from our application servers only. Developer access to resources is managed by Amazon Access Control (Security Groups and IAM based roles).
The fact of the matter is that AWS makes sizeable investments into maintaining commercial/military grade security and can demonstrate they are ISO-27001 certified.
Experts agree that a business stands greater risk of a security breach from within its four walls, than someone hacking a professionally maintained cloud-based infrastructure. Contrary to the concern, by migrating to the cloud for services, businesses will benefit from a more secure infrastructure.
Reduced Setup and Ongoing Costs
Our cloud-based taxi cab dispatch system offers significant cost savings compared to on-premises alternatives, covering hardware, software licensing, system upgrades and maintenance costs.
Scalability
Easily adjust your taxi dispatch software to match your changing needs. Server capacity expansions can be executed swiftly, in stark contrast to the time-consuming labor required for on-premises setups.
Reliability and Recovery
iCabbi, powered by AWS, provides an infrastructure designed for automatic failover and geographic redundancy. Our taxi dispatch systems UK are "always on," ensuring exceptional reliability and quick recovery capabilities.
To discover the 8 Key Questions to Ask Before You Buy, download our free buyer's guide now.
For more information call 01623 44 22 11 or email enquiries@icabbi.etgl.co.uk.