How To Make Your Taxi Business Stand Out From the Rest
27th September 2021
Blog
With a big push on becoming more environmentally friendly, a lot of people are sacrificing their cars. This is resulting in public transport and taxi services becoming far more in demand. That's why there has never been a better time to make sure your taxi business stands out from the rest. Below we explain how that could be possible by offering great customer service.
You want to impress your passengers – Here's how
There is no more important customer than a returning customer. That is apparent in any business, and in particular when you are looking to grow. As a taxi firm, you will mainly have local competitors so it will be important that you stand out. Obviously, pricing will be a major factor when it comes to being the taxi company of choice. However, you will also want to provide a great experience to your customers and consumers. A person with no car will have little alternative but to book a taxi in some circumstances. You will want your brand to be at the top of the list.
With iCabbi, there are many options on offer that will help your business but one of them is ensuring you can deliver an app experience to your passenger that is top of the range. You want to ensure it is customised to your business and is not generic. Most importantly though, you will want the app to run smoothly and ensure you and your customers enjoy the experience.
Essentially, it is about knowing what your customers will want. That is user-friendly and perhaps most importantly a fast booking experience. Nobody wants to spend time hanging around looking for a taxi. It was the same when a passenger was ringing up dispatchers and it is the same now when using the app. Obviously, it depends on the target market and target journey of your fleet but for most taxi companies, the passenger will just want to get from A to B.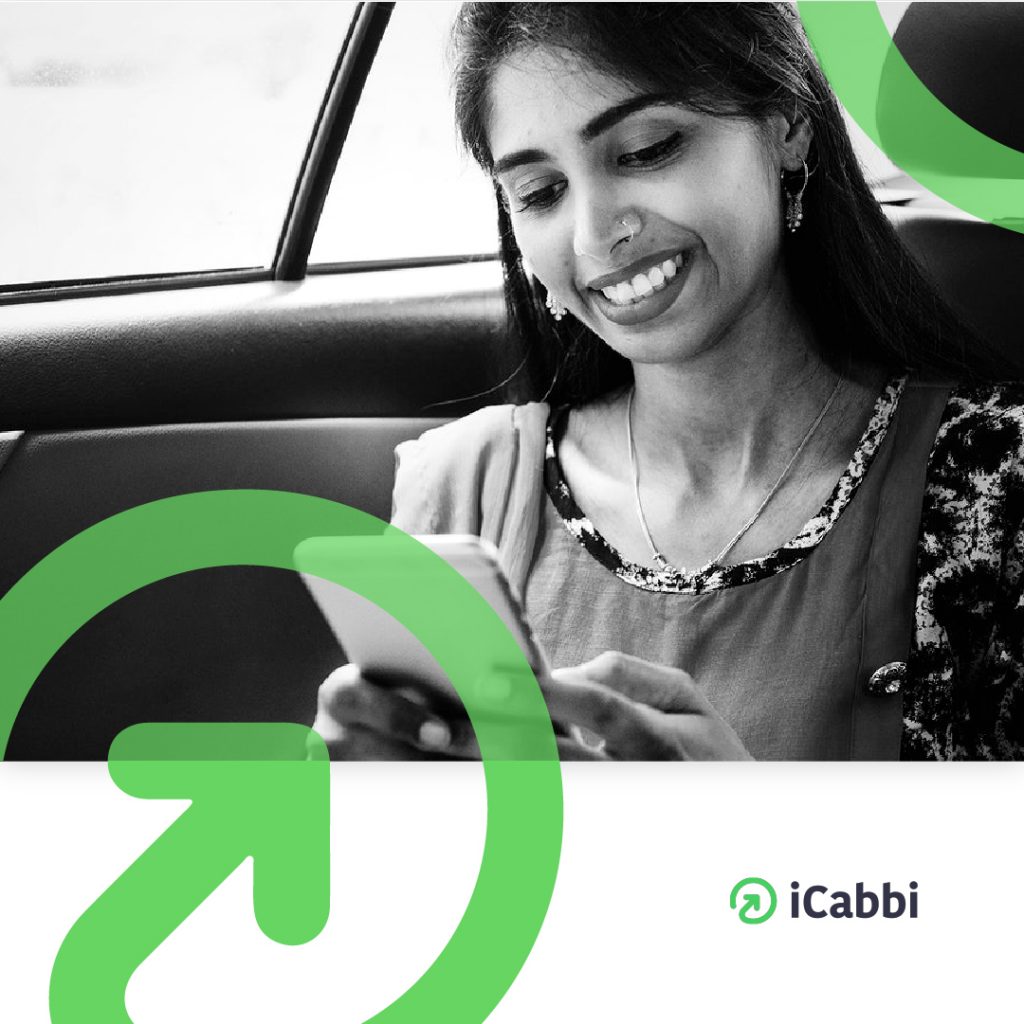 Being pleasing on the eye can help your taxi business retain passengers
There is no harm in making your app look nice and aesthetically pleasing though! The passenger apps supplied by iCabbi will suit any type of fleet that you want. By the time you come to utilise taxi software, you've probably got an idea of what sort of service you would want to provide. You'll have been through the elements of coming up with a name and a logo and all the rest of that. All you would need to do is supply iCabbi with your branding and essential aspects of your business.
What is the passenger thinking about?
That's just the aesthetics though, the real passenger pleasers are mainly about the drivers actually. When booking a taxi, a passenger will often want to know when their taxi is arriving and where their taxi is. They'll be thinking if there is time for another drink or if they need to start putting their shoes on. Fortunately, with the taxi software on offer at iCabbi, the passengers are able to identify who their driver is and when they will be present. Being transparent and available offers a real personal touch to passengers. This is exactly what will help provide them with a great experience.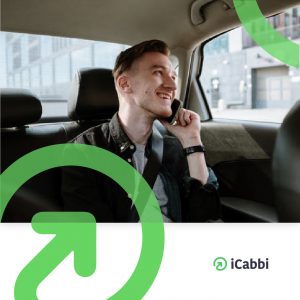 Remember it is all about the customer. They'll want to know where their driver is and how much the journey is going to cost. iCabbi software allows potential customers to see an estimated price of the journey. That way, it limits the amount of booking and cancelling that sometimes comes around. You know the feeling when a customer leans their head through the window and asks how much it is going to cost before backing away. That's not ideal in any environment, let alone in a post COVID world. This eliminates the taxi booking equivalent of a 'high bounce rate' and ensures there is clarity before the passenger books their trip.
Feedback is always appreciated
In some way, Uber revolutionised the taxi service industry. Providing feedback and 'ratings' on drivers is something that the iCabbi taxi dispatch software is able to offer. It helps provide a bit of comfort to the passenger that many customers have booked with the driver before and found it a positive journey where the driver is able to drive safely.
Communication between a taxi company and potential customers is a great way to get your name out there. It can improve your reputation. To make sure you will be able to reach your target goals when launching your taxi service, having a state-of-the-art passenger app will be a vital cog in your well-oiled machine. Providing security, comfort and a pleasant experience is a big bonus for taxi firms.
Taxi Dispatch Software can also benefit your taxi business
The passenger app is just one part of a taxi dispatch system that provides many key benefits to a company. The app not only pleases customers but also helps with a company's own branding and visibility, as well as overall service. There are many aspects to it which would also make a driver happy. If you have a happy driver then you will have a happy passenger!
There is improved automation of your business if you use the dispatch software, and it improves consumer relationships through its functionality. The app is also displayed in various app stores and has the visibility of a company name and logo. Remember that famous old saying, there is no such thing as free marketing, this is as close as it gets.
If you are wanting to move your business forwards, give iCabbi UK a call. See what all the fuss is (rightly) about. You can catch the team on 01623 44 22 11 or email enquiries@icabbi.etgl.co.uk.