Considering a New Dispatch System For Your Taxi Firm?
Our FREE Buyer's Guide  "8 Key Questions to Ask Before Investing in a Taxi Dispatch System – and How to Avoid the Costly Mistakes Other Firms are Making…" will get you on the right track.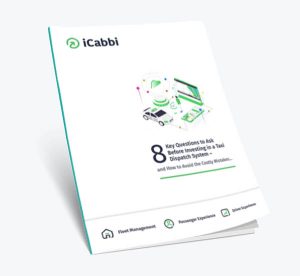 A really good dispatch system can help you…
build better relationships with your regular customers
make it easier for new passengers to find you
make your drivers productive (and loyal)
fend off competition from other firms
compete with emerging "app-based" companies such as Uber
But how do you know which system is right for you?
How do you ensure that you don't invest money in a system that doesn't deliver all the benefits you need?
Our free guide answers these questions and more, get your free guide by completing the form on the right.